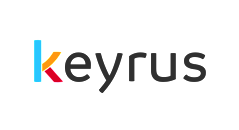 Managing Consultant needed in New York, NY. Responsibilities include: Manage a team of data technology developers to work together to complete the project while maintaining timelines, sprints, budget, and risks for project;Monitor and manage all aspects related to the ongoing progress of the project starting from the design phase through the development phases, and QA including overseeing date modeling, conducting design and code review, managing quality assurance plan, unit testing & stress testing solutions, deployment, and handover to client; Will work with project team to identify and resolve problems throughout each phase; Lead architectural discussions and spearhead the development of business intelligence and data warehousing/data engineering solutions for Keyrus' clients; Perform PoC processes on customers' current state to evaluate plausibility of potential BI/data engineering solutions; At the end of project, will conduct all relevant processes including proper use case for marketing collateral, collecting success KPIs, conducting summary conversations with team members and share project retrospective; Oversee knowledge management of team to ensure technical best practices are maintained; and Conduct bi-annual reviews of team members on current projects. 




Must have a minimum of a Bachelor's Degree in Industrial Engineering and five years of experience managing BI data engineering teams. 




Mail resume to Recruiter, Keyrus USA, Inc., 252 W. 37th Street, Suite 1400, New York, NY 10018 or email to careers@keyrus.us.
Department

Data Intelligence

Role

Managing Consultant
Workplace & Culture
We have a dedicated team of employees who volunteer to organize regular social events, from happy hours to trivia nights. Want to learn more about life at Keyrus? Check out our benefits and perks.
Already working at Keyrus USA?
Let's recruit together and find your next colleague.